Plays by Young Writers
Sponsored by the Sheila and Jeffrey Lipinsky Family Fund
Our 32nd season of winning plays from the
2016 California Young Playwrights Contest
January 19 - 29, 2017
The Sheryl and Harvey White Theatre
in the Conrad Prebys Theatre Center at The Old Globe
Plays by Young Writers is produced by Playwrights Project in association with The Old Globe.
If you joined us for Plays by Young Writers, we want your feedback!
Click here to complete a brief survey about your experience.
Opening Night Photos
Courtesy of Geri Goodale of Reminisce Photography.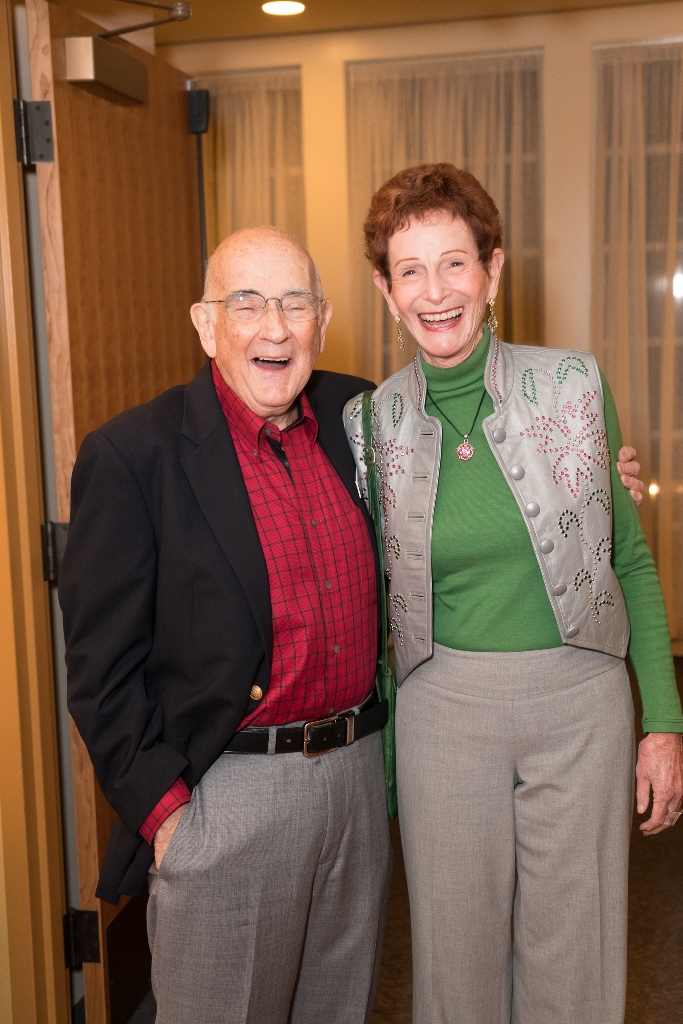 Playwrights Project board member Gene Summ with Joani Nelson.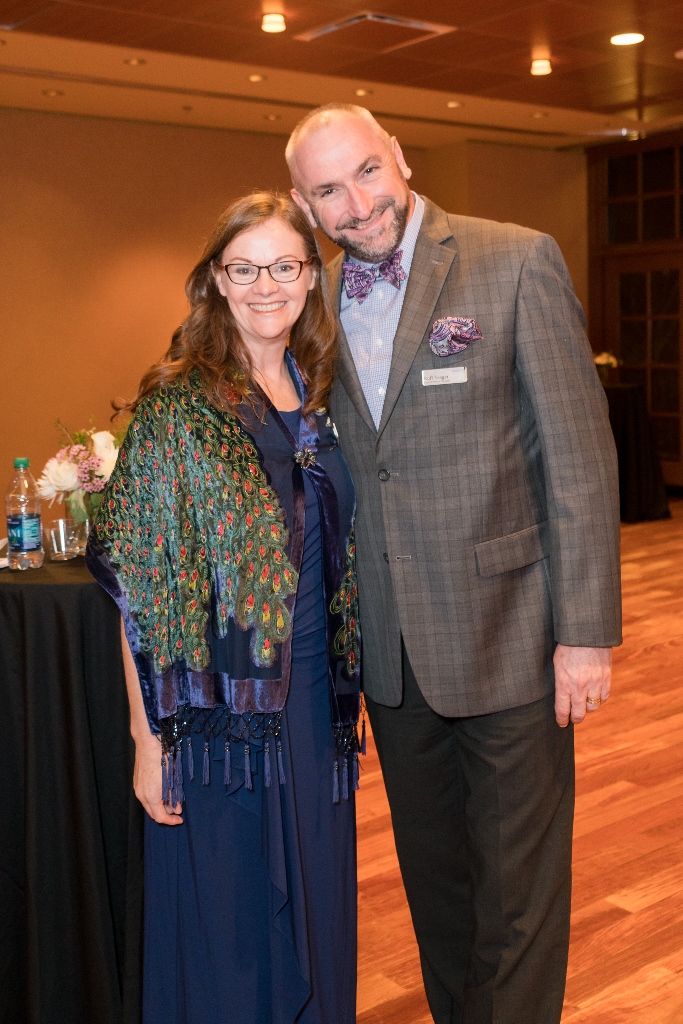 Plays by Young Writers Executive Producer Cecelia Kouma with this year's Festival Artistic Director, Ruff Yeager.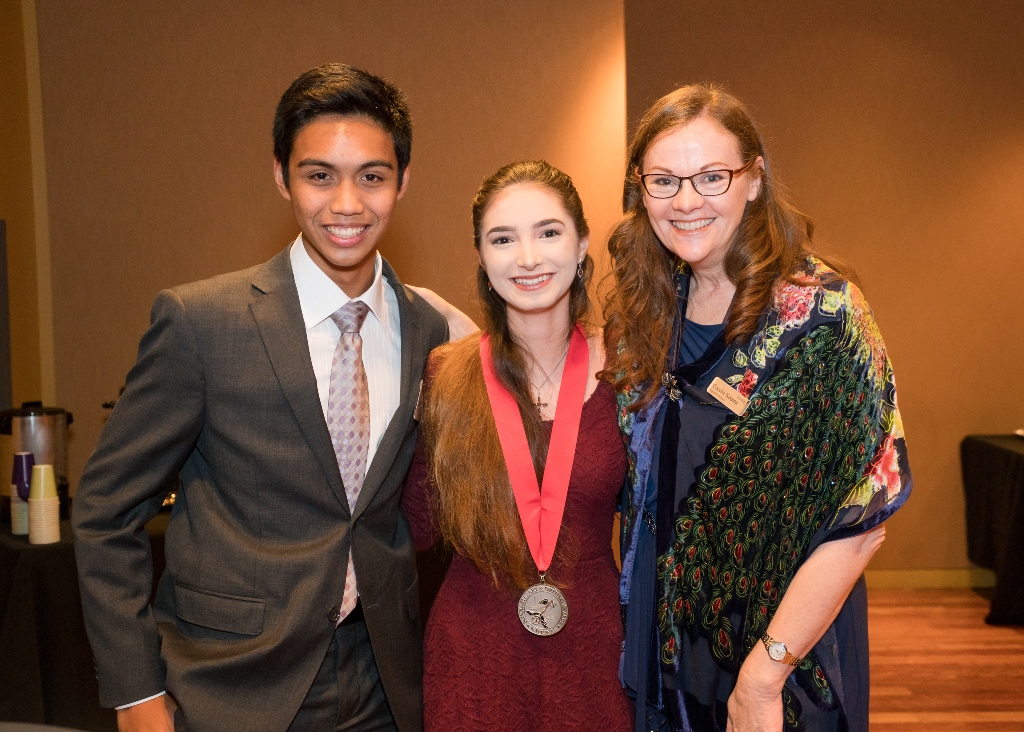 Matthew Maceda, writer of The Dumping Ground with Emily Midgley, writer of last year's award winning production, The Acquittal with Cecelia Kouma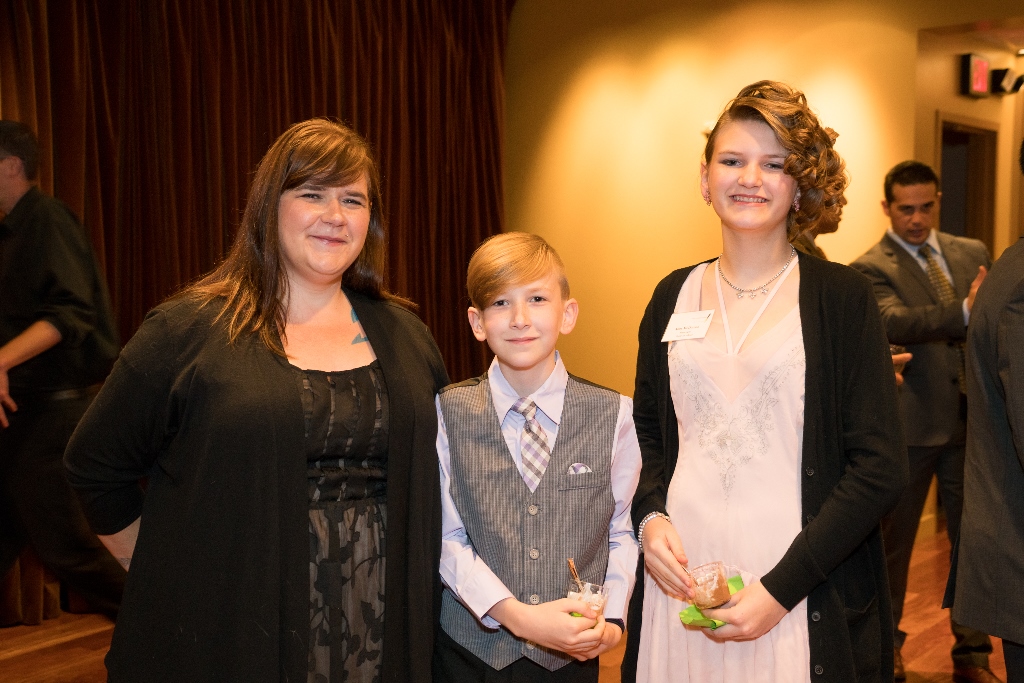 Staged Reading Turtle on a Rock writer Abby McDonald with her mother and brother.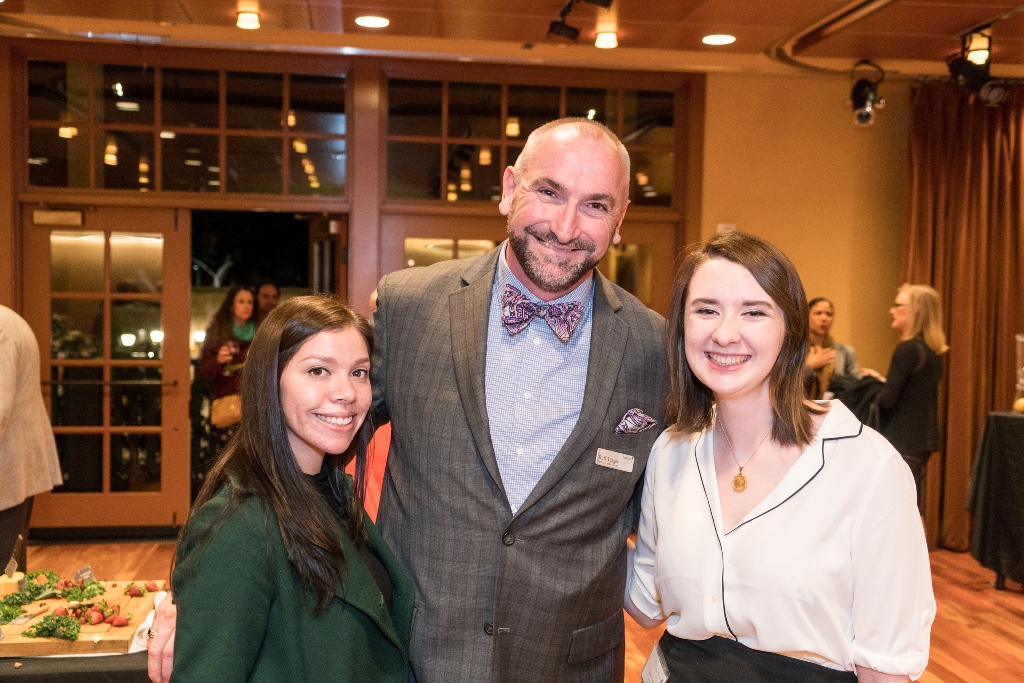 Ashley Mendez, Ruff Yeager, and playwright Katie Taylor. Ruff served as the writing mentor for Katie's play, Pros and Cons.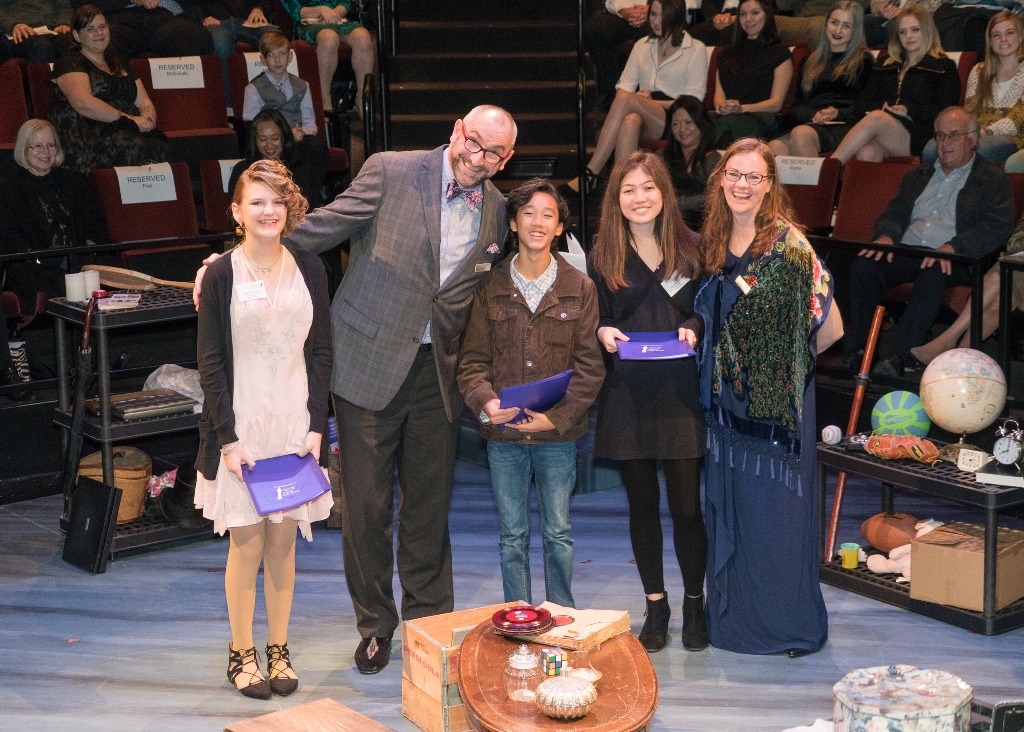 Plays by Young Writers staged reading playwrights are recognized on stage. (From left to right: Abby McDonald, Ruff Yeager, Minh-Son Tran, Samantha Rafter, and Cecelia Kouma.)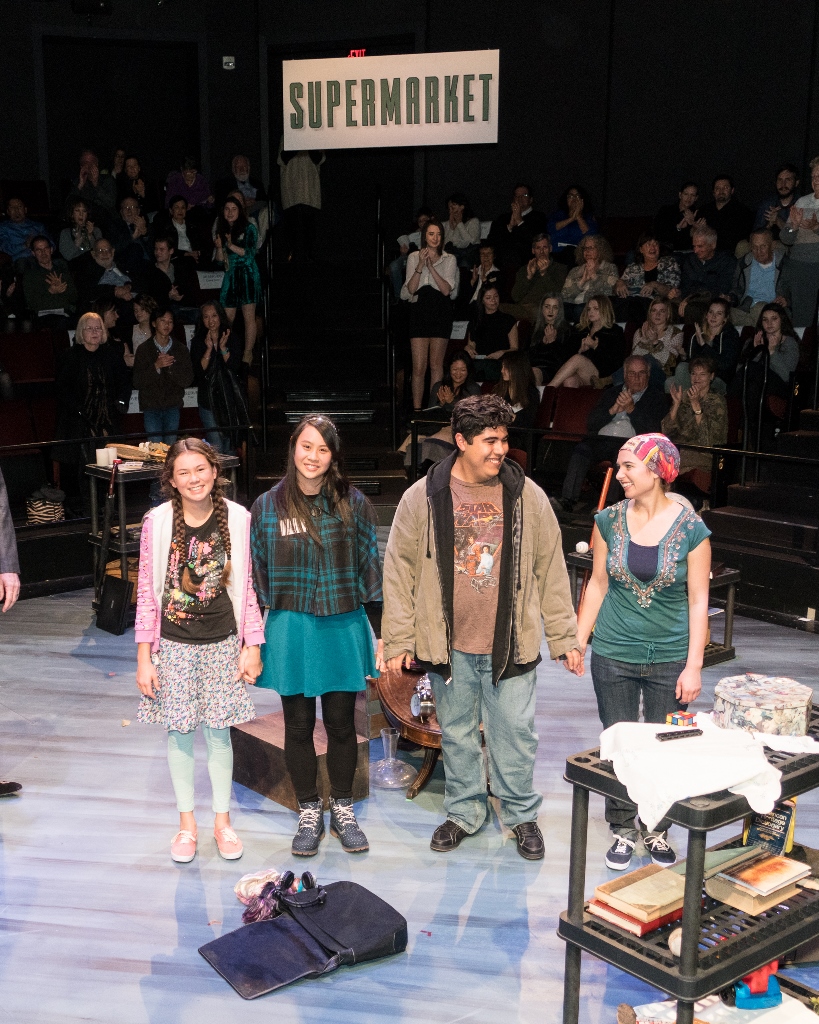 Supermarket of Lost playwright Cassandra Hsiao joins her cast onstage for a bow.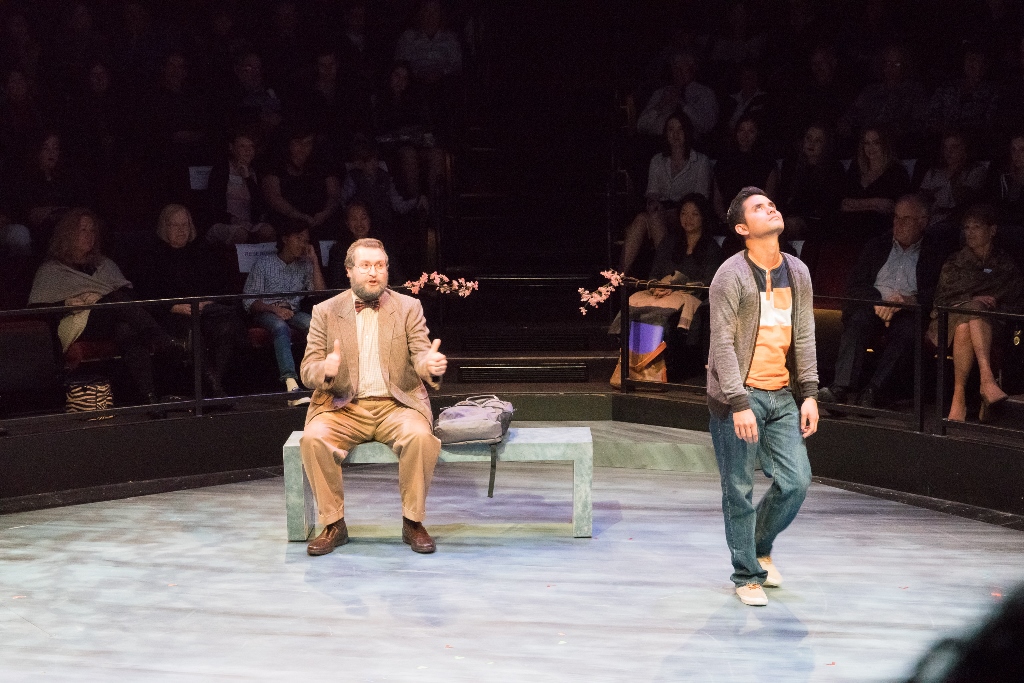 A production still from The Dumping Ground by Matthew Maceda.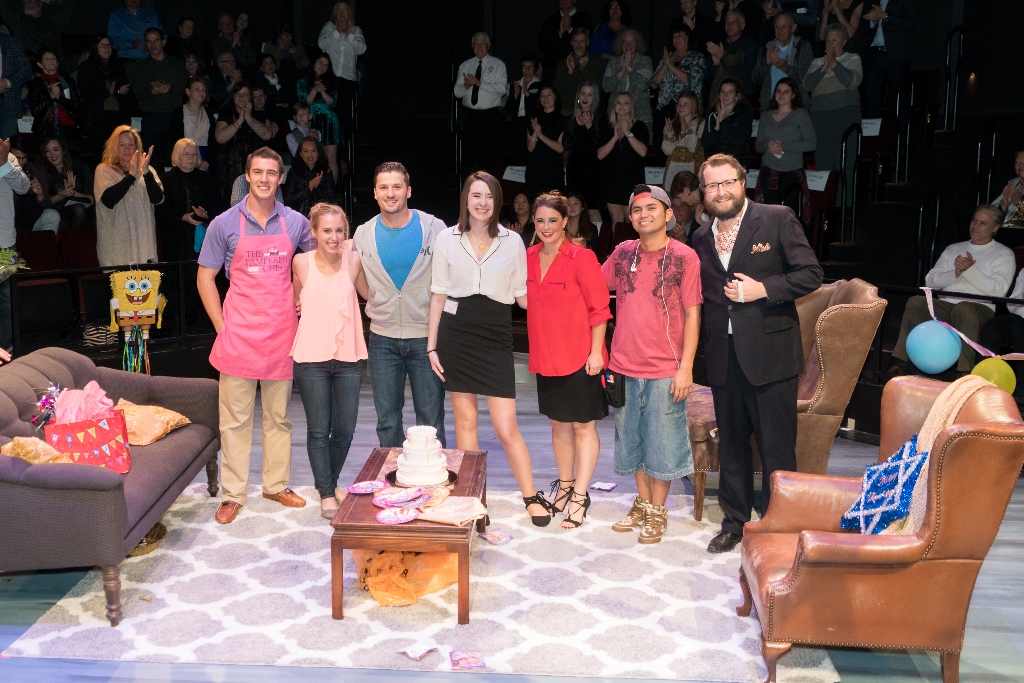 The cast of Pros and Cons with playwright Katie Taylor (center).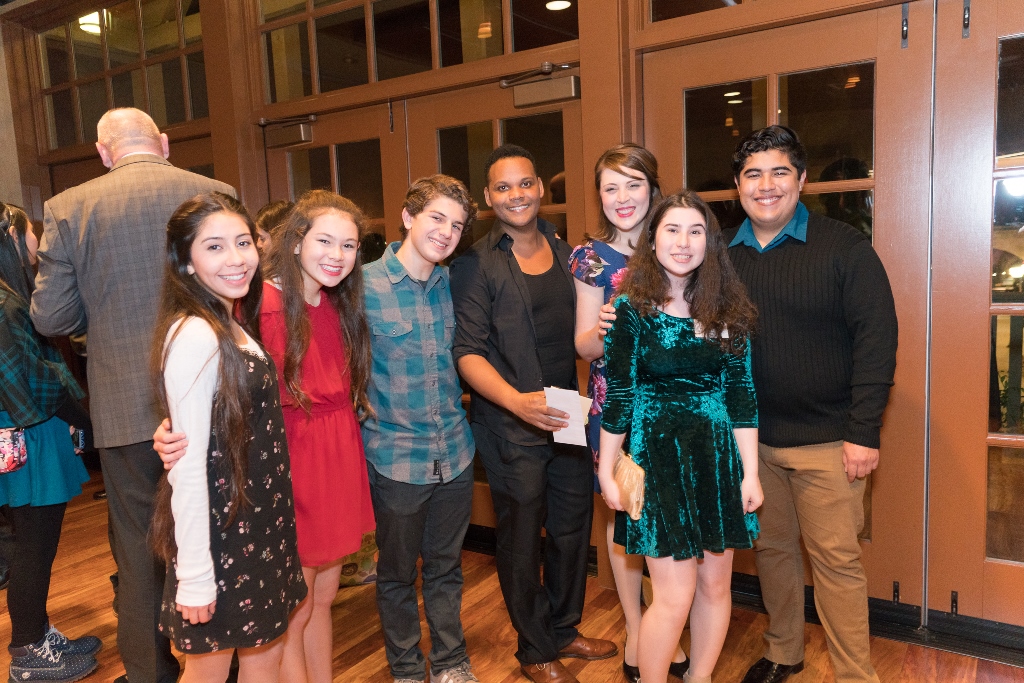 The cast of Hackathon at the post show reception with playwright Eliana Dunn (second from right).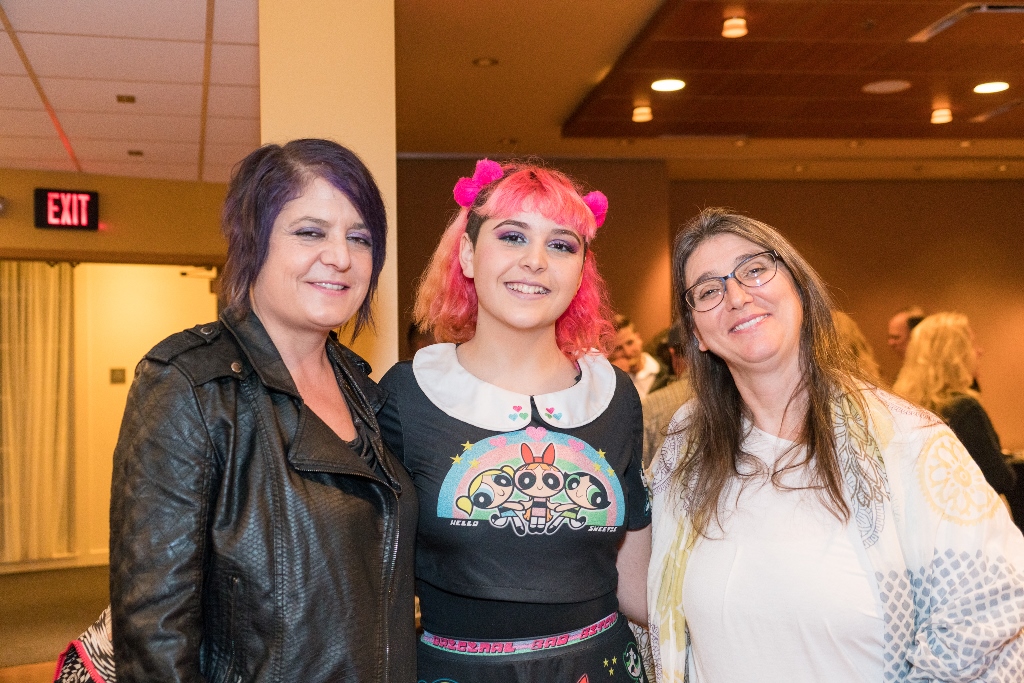 Plays by Young Writers alumna Kirra McColl (center) and mother Anna (left) joined us for the evening and reunited with her former mentor, Aleta Barthell (right).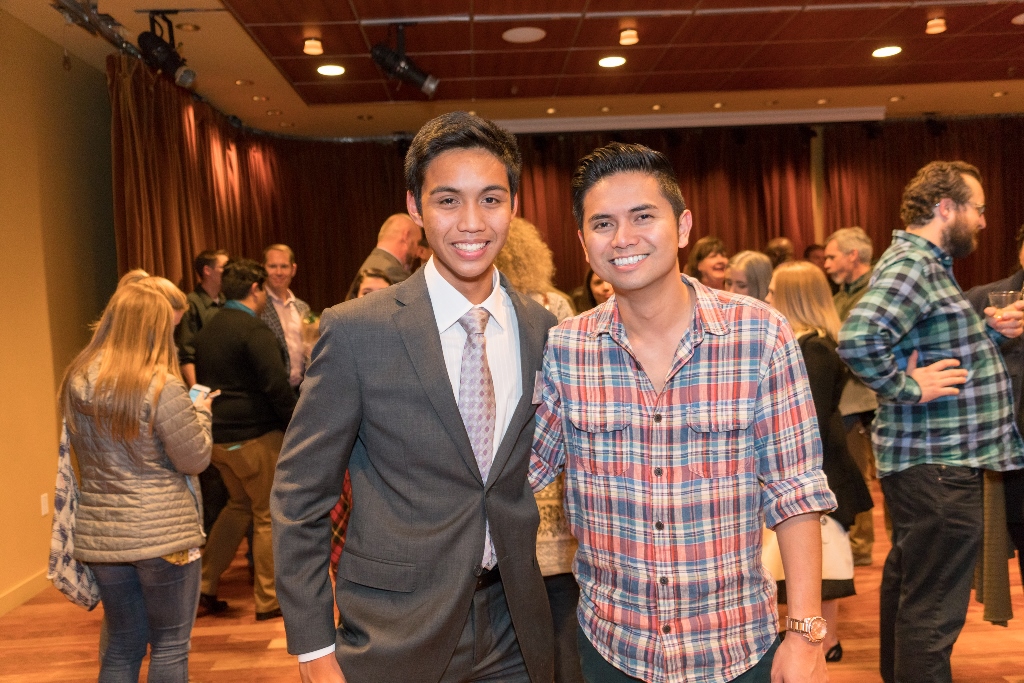 The Dumping Ground playwright Matthew Maceda with actor, Wilfred Paloma
Acknowledgements
Plays by Young Writers sponsored by the

Playwrights Project gratefully acknowledges major support for this program from:

Sheila and Jeffrey Lipinsky Family Fund
City of San Diego Commission for Arts & Culture

Mandell Weiss Charitable Trust
San Diego County Community Enhancement Program
District 4 (Ron Roberts) & District 3 (Dave Roberts)

Kinder Morgan Foundation

Macy's
Additional support provided by:
Balboa Park Kiwanis Foundation
Community Service Association of San Diego Unified School District
Kiwanis Club of La Jolla
Kiwanis Club of Old San Diego

Script Readers & Final Judges
We also thank the many theatre professionals and judges who helped critique the plays in this year's contest.
Ed Delos Reyes
Playwrights Project Contest Coordinator
Monique Gaffney
Prominent local actor
Jennifer Thorn
Associate Artistic Director, MOXIE Theater
Danielle Ward
Literary Manager, San Diego REP
Ruff Yeager
Adjunct Instructor, Southwestern College
& Playwrights Project Festival Artistic Director